ReStore Volunteers
The ReStore's mission is to be a fundraiser for our local Habitat for Humanity. The Rhinelander ReStore offers a variety of tasks for every skill level, including cashier, donation pick-up assistant, pricing, sorting, and cleaning. We welcome other service organizations and/or religious groups to volunteer in our store. Due to safety regulations, all store volunteers must be at least 18 years old.
The ReStore is open Monday through Friday 10:00 am to 4:00 pm and Saturdays 10:00 am to 3:00 pm. For scheduling purposes, we request that volunteers commit to at least one shift per week, with a shift consisting of four hours minimum.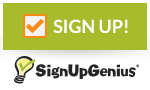 Construction Volunteers
Construction volunteers help with a variety of tasks at the work site. They may install flooring, paint walls, build interior walls, hang drywall, or put finishing touches on a house.
Skills
No construction skill or building experience is necessary. All you need is a willingness to learn, work hard, and have a good time.
Groups
Please contact us to schedule a weekday or Saturday for your group.